Home

>

Feriecenter Søndervig
Feriecenter Søndervig
At the holiday centre Feriecenter Søndervig you can enjoy a cosy and active family holiday in scenic surroundings. Enjoy the beach, nature and the many leisure opportunities on the spot.
Show all free activity centre ()
If you wish to live a stone's throw fro the lovely beach of the North Sea, the holiday and activity centre Feriecenter Søndervig is an obvious opportunity. Here you are staying close to the beautiful bathing beach and the scenic nature of Western Jutland, but still among activities, restaurants and shops and close to evocative towns like Ringkøbing and Hvide Sande.

Feriecenter Søndervig is a family-friendly holiday centre with activities for everyone. Among other things you can play tennis and billiards or play in the playroom or on the playground. You can also try the subtropical waterworld with water slice, waterfall and children's pool.

Here the whole family can enjoy themselves together or on their own, as the children can walk around on the area and among the activities without adult accompaniment.

And as you avail yourselves of a number of indoor activities at the centre, Feriecenter Søndervig is an attractive holiday destination - no matter the weather and time of year.
Take an active holiday by the North Sea, surrounded by scenic nature, fishing hamlets and historic towns.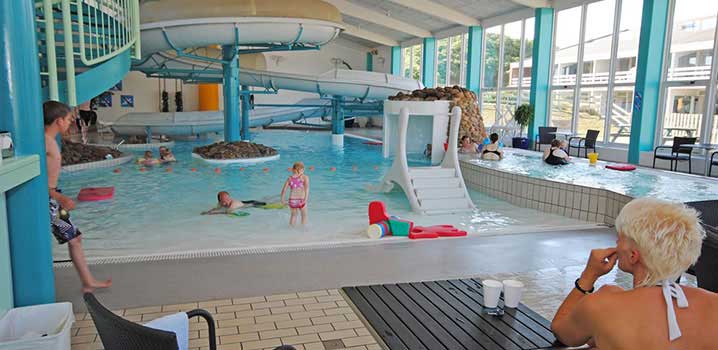 Indoor amenities - Free
Play room
Table tennis
Billards/pool
Darts
Reception • Open daily from 9 a.m. to 5 p.m.
Indoor amenities - Not free
Table football • From DKK 5,-
Arcade games • From DKK 5,-
Launderette • DKK 30 per wash.
Tumble drier • DKK 20 per time.
Outdoor amenities - Free
Outdoor playground
Boule
Outdoor grill house
Street chess
Trampoline
Cycle track
Basketball
Boccia
Boule
Reservations
The specifications of the activities are based on information from the centre. Sol og Strand makes reservations for changes in the facilities of the activity centre - including opening hours and prices.
Holiday homes with special facilities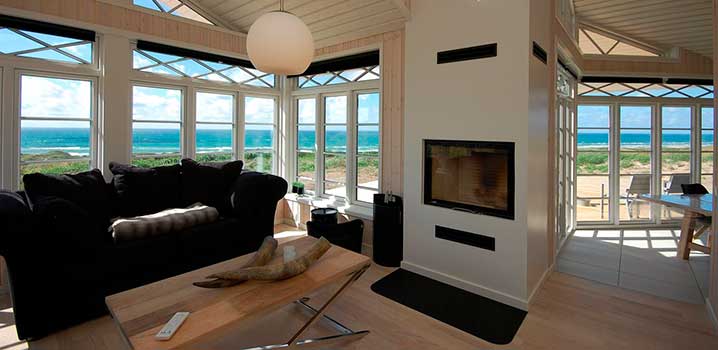 Luxury holiday home
Spend your holiday on 1st class in a luxury holiday home with a wonderful interior, luxurious details, a lot of equipment, a view of the sea or wellness.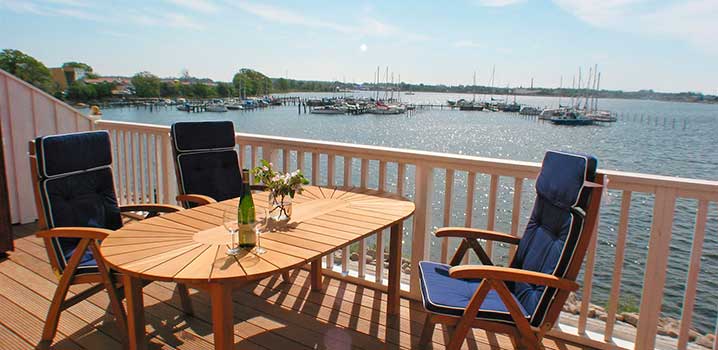 Marina houses
Holiday homes in evocative, marine surroundings with a view of the marina. Stay in a marina house, and you will be so close to the sea and cities.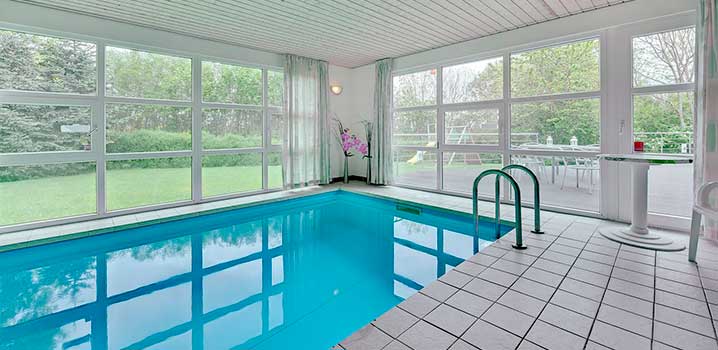 Swimmingpool
Rent a holiday home with a swimming pool and enjoy a dip in the warm water no matter the time of the year and weather. Children will just love it!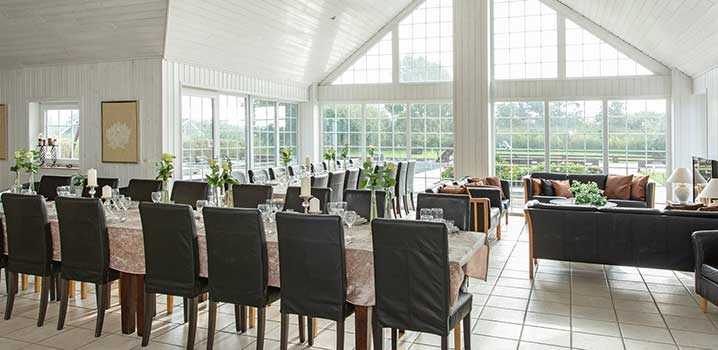 Big holiday homes for the whole family
Is the whole family is going on holiday or do you need a place for more than 12 persons to stay? See the choice of big holiday homes.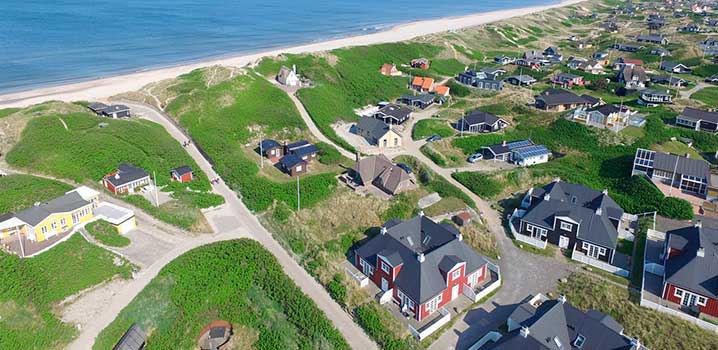 Holiday in a holiday flat
Would you like to have a view of the sea or be close to activities for children? You can have both, when you stay in a holiday flat.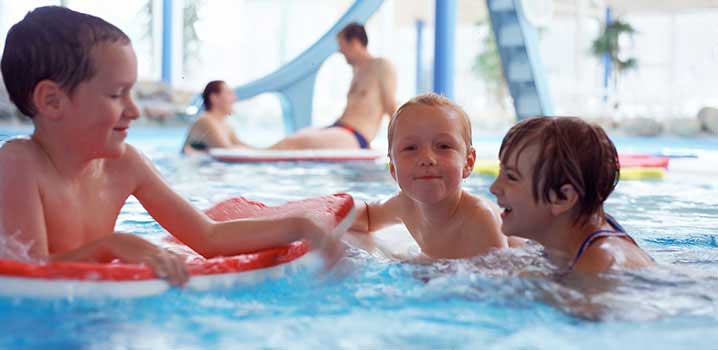 Free activity centre
Rent a holiday home or a flat with free access to an activity centre. This is a holiday with free activities and fun for the entire family.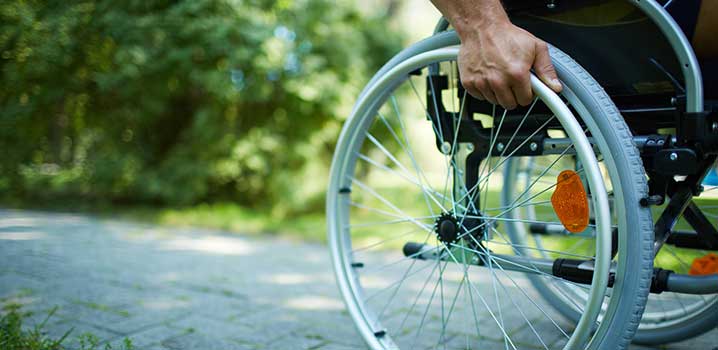 Holiday homes suitable for wheelchair users
A wheelchair is no hindrance of a lovely holiday in a holiday home. See the choice of holiday homes suitable for wheelchair users in Denmark and pick your favourite.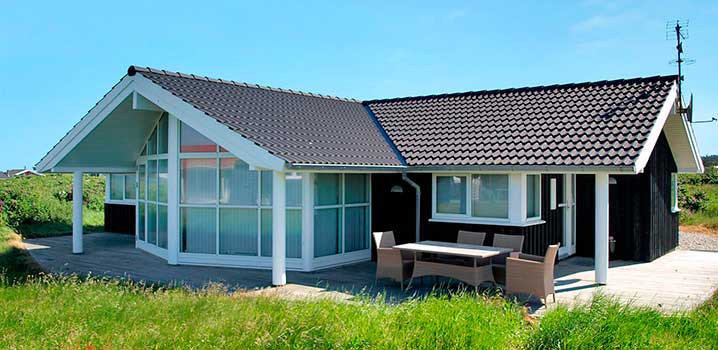 Rent a holiday home
Read about the history of rental of holiday homes and where you could spend your holiday in a holiday home in Denmark and the discounts available when renting a holiday home.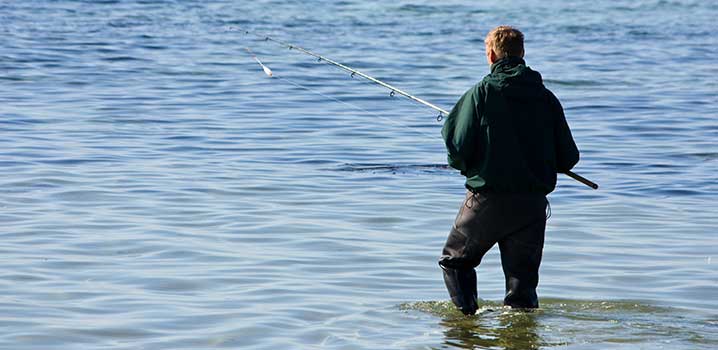 An angler house for the angler
If a fishing rod and waders are parts of your holiday, you should rent a holiday home adapted to anglers – close to the sea, piers, streams, and lakes.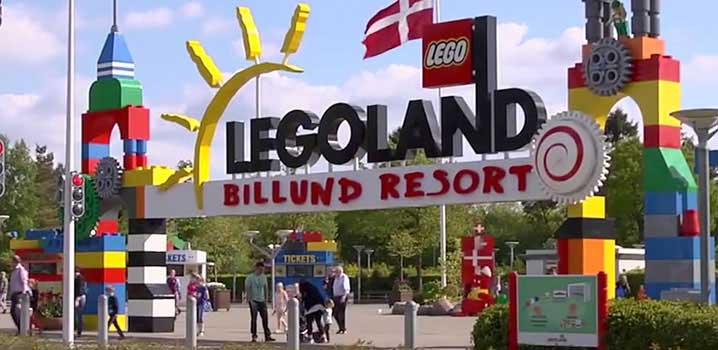 Holiday home close to LEGOLAND®
Stay close to LEGOLAND® in your holiday and have all the funny things right close to you. You will get a 25 % discount on admission tickets for LEGOLAND®, when you rent a holiday home.