Denmark benefits - Holiday experiences with discount
Sun, beach – and interesting attractions. When you rent your holiday home with Sol og Strand, you can also buy admission tickets with discount and gain admission to a an abundance of holiday experiences.
Enjoy a lovely holiday in Denmark
Holiday is about relaxation, enjoying being together and having common, interesting experiences. Denmark offers so many interesting holiday experiences and there is no doubt something for anybody's liking. Nature is beautiful and is the perfect framing for a lot of good, common adventures. Perhaps you want to have the feeling of closeness when walking in the open and also the possibility of buying fresh fish at the boats on the beach. And, if you want to feel the rush, you will find it in the amusement parks. Such an experience could also be cultural experiences by visiting wonderful museums, handicraft works, and lovely music. Here you have everything and even more with a discount. Check out the attractions that you want to visit, before you leave home and look forward to lovely experiences together. It is quite a nice thing to plan what you want to experience and thereby increasing the joy of anticipation. The exiting experiences will form your unique holiday in a holiday home and create memories to last for years.
We have gathered a series of attractions to which we can offer a discount when you rent your holiday home with Sol og Strand. You will have a discount on a series of interesting attractions for families as well as couples. When you have confirmed the booking of the holiday home, you will receive an e-mail offering the possibility of buying admission tickets to the said attractions at favourable prices. In this way you can plan and prepare your holiday in a holiday home and on top of that, save money. In this way there might be a little extra for other experiences and making the holiday a little sweeter.
Lovely experiences at your holiday
In Denmark you can also have lovely days outside the door of the house. It could be a lovely thing to combine the holiday with trips and experiences in the neighbouring region. The coastal line of Denmark with beautiful sandy beaches is always very popular places to go, no matter the season. The fascinating ocean is charming on a warm summer day as well as on a chilly winter day and on the beach there is always something you can experience. In the summertime it is just so lovely to plunge into the water and enjoy the lovery water. There is plenty of room for inflatable water toys and playing with a ball. All year round the beach is a lovely place for a walk. You can pick up beautiful shelIs and stones and perhaps you will be lucky enough to find amber in the seaweed on the beach. If you want to be active you can bring your own bikes or rent bikes close by. There is a lot of routes for bikers in Denmark and this is a cosy way to be with the family in an active way. Strap your bike helmets and bring, if you want to, a nice picnic basket when taking a ride to get new experiences. It could also be a nice event to rent a horse and go out in the open on horseback. Guided rides on horseback could be a completely new way of experiencing nature and a nice way to spend time together.
If you want to enjoy nature at a slower pace giving you time for contemplation, there is a wide range of walking trips. On such trips there is plenty of time to make a stop and smell the flowers or watching the beautiful birds in the sky. The Danish woods are always pretty and fascinating for a walk and quite often you can find nature playgrounds and fenced-in dog parks. You could also give angling a try in the lakes or by the coast. You will certainly love just to enjoy the nature while angling and if you get a bite, you will bring back food for dinner. Another possibility is to golf when spending the holiday in a holiday home. In Denmark you find a lot of golf courses, where you can have a nice time. If you take to water like a duck and you have got the courage, it could be a funny thing to go windsurfing. In Denmark there are plenty of locations with optimum conditions for exactly this kind of sport. It could also be fun to try kitebuggying and just scoot along the beach. Or put on your trainers and have wonderful tours in the beautiful landscape surrounding your holiday home. Here you can often find varying surfaces such as wood and beach, which will make the run even more challenging. Mountain biking, canoe trips, ice skating and natural fitness equipment - there are just so many possibilities for an active holiday, when you stay in a holiday home.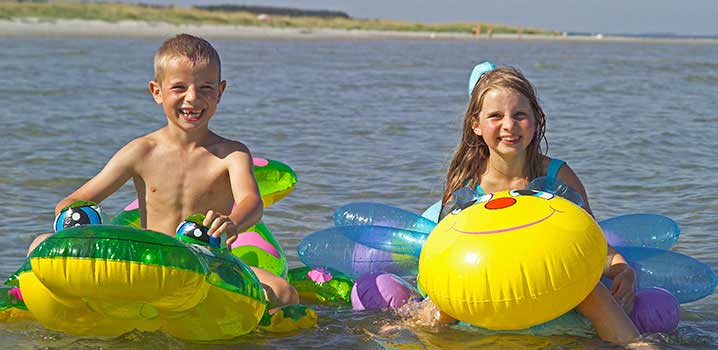 Denmark offers a wide range of exciting attractions. The attractions range from small art galleries, where you can concentrate of the handicraft products, to animal parks, where you can feel the rush and look at fascinating animal species. Visit interesting museums and see fascinating collections of art. Most museums of art have special exhibitions, so there will always be something new to see. There are many interesting museums to visit all over Denmark. Today a museum is not what it once was and it is often marked by exciting experiences and new ways of conveying knowledge. Visiting a museum is an exciting time travel for the entire family, where you will get a feeling of what life was like in the old days. Such a visit will often give rise to interesting talks afterwards and thoughts about evolution.
In the holiday resort you will find several amusement parks, ready to give you a rush and get new, brilliantly coloured experiences. Try the roller coaster and just scream out loud when it unexpectedly takes a curve. There is so much to try for the whole family in the amusements parks. Big playgrounds and lunch outdoor - there is always something to look at. The day will often be a long and active one and you will just drop down on the couch in the holiday home, saturated with new, funny impressions. Another exciting thing could be to visit the many fishing and animal parks around the country. Be bewitched by the huge aquariums with colourful fishes and funny sea animals. Apart from all the beautiful animals you can learn a lot about them and their way of living in an interesting way. Listen to the roaring of a tiger and the joyful crackling of the parrots - visit one of the many animal parks all over the country. The animal parks cover traditional zoological gardens and huge safari parks, where you can go by car and get very close to your favourite animal. All animal parks make it possible to meet exotic animals and get interesting knowledge about the animals. At the same time, you will also find good playgrounds where children can play and the grown-ups can have a well-earned break.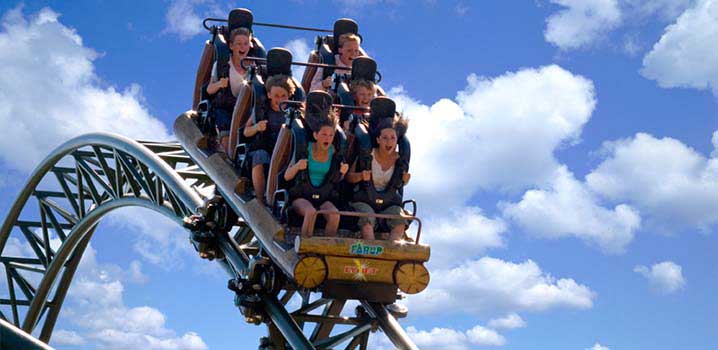 A holiday in a holiday home in Denmark does not have to be expensive. Apart from saving money on admission tickets you will also find wonderful holiday homes with various kinds of discount. We have discounts and offers for short and long holidays in a holiday home, and having saved money on the stay there will be a little extra for the funny things to do during the stay. This might mean money for an extra amusement or a huge ice cream when you go for a walk on the beach. When you spend your holiday in a holiday home you can put together exactly the kind of holiday that you want. You will always be close to beautiful nature and exciting attractions, so all you have to do is to find out where to go for your holiday this time
Offers and discounts on summer holidays and experiences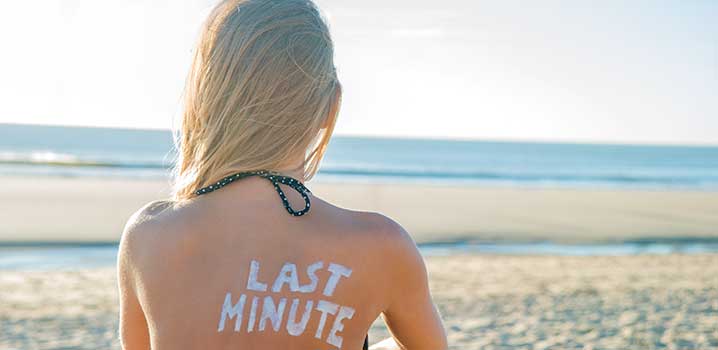 Last Minute
Go to a holiday home next Saturday and get a discount of up to 40 per cent on your holiday in a holiday home. Enjoy a spontaneous holiday with our Last Minute offer.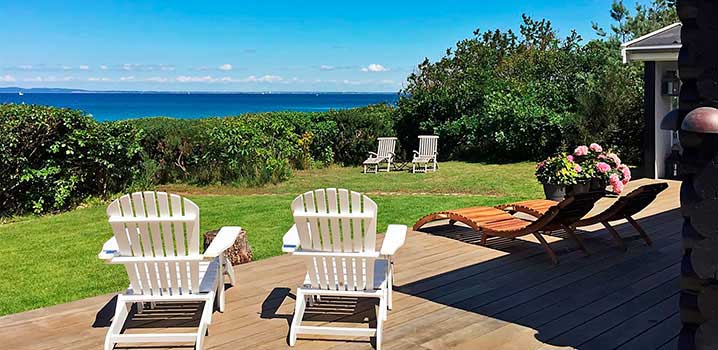 Short stay
Take a short stay in a Danish holiday home if you need a break from everyday life. A holiday home is the perfect settings for a relaxing stay.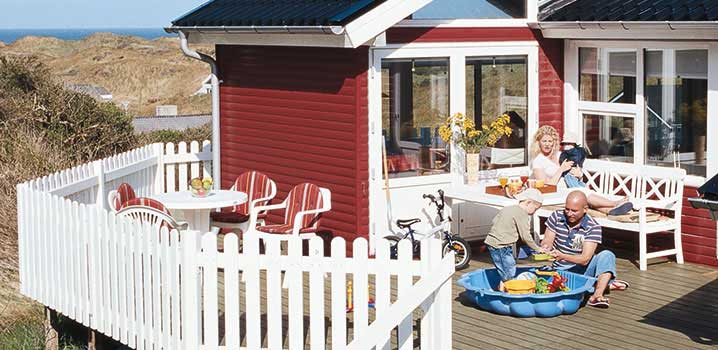 Bonus Holiday
Take a long holiday for relaxation and experiences. Book a holiday home for at least 15 days and up to 28 days with a discount and just gear down.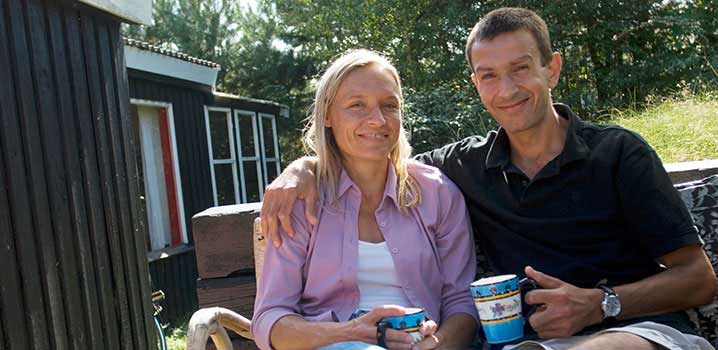 2–Person discount
If you are a couple who is going to spend your holiday in a holiday home, this is how you can save money. With a 2-person discount you will get up to 25 % discount on your holiday in a holiday home.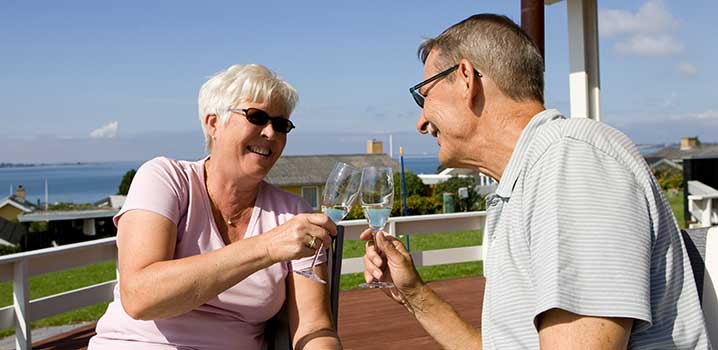 Here-and-Now Holiday
The sun is shining and you just want to go to the sea and the beach. Book a Here-and-Now holiday home and off you go for a short stay in summer Denmark.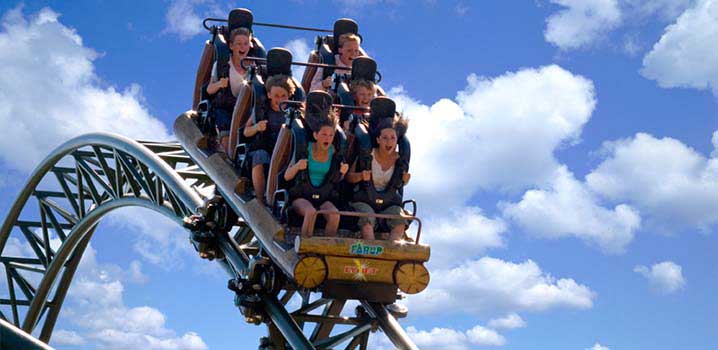 Denmark Benefits
When you rent a holiday home, you get access to the Denmark Benefits, covering a wide range of discount tickets to a lot of Danish attractions.