Here-and-Now holiday deals
Again this year it is possible to book a Here-and-Now holiday in the peak season. In the summer time, when the sun is shining and you spontaneously wish to stay in a holiday home and enjoy the beach, the sea and nature, we have suitable holiday homes for you. If you are able to leave with short notice, book a Here-and-Now holiday and enjoy the summer.
Summer holiday in wonderful Denmark
If you want to be sure that the weather is on your side - sunshine and warmth before booking your holiday, you can again this year book spontaneously, if you can take a few days off with short notice. If that is the case, you may surprise yourself and your family, find a nice holiday home and just take off on holiday whenever it suits you.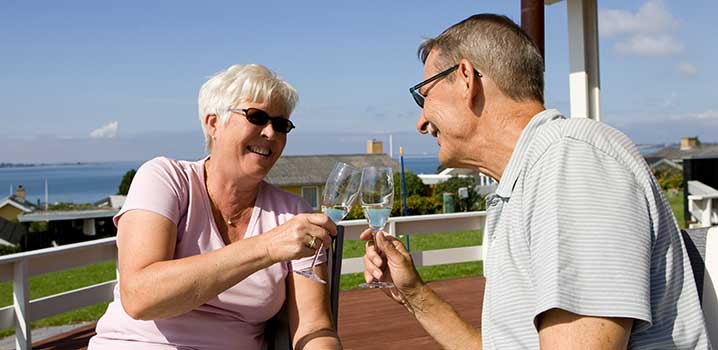 Our range of holiday homes
You can find various types of holiday homes in all price levels. If you want to indulge in something special, you may be lucky to find a holiday home with a pool in the peak season or a house with a whirlpool and a sauna for relaxation, an exclusive holiday home or a home at the seaside. If you only have a few days off, it would be wonderful to be in a holiday home that matches your wishes. Call us to learn about the possibilities. If you have any special wishes such as a holiday home with a fenced site, which is perfect for families with small children, please call us at +45 70100160 or send us an email at info@sologstrand.com.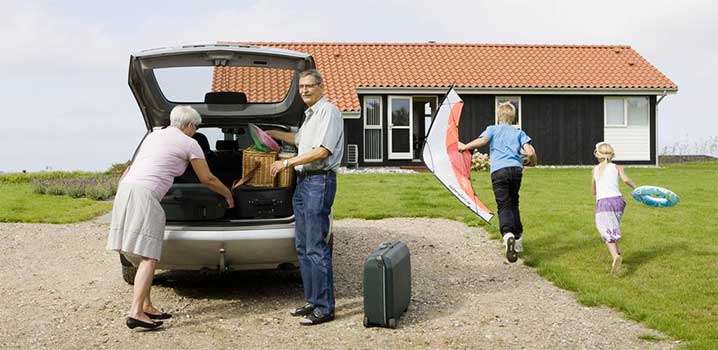 Popular holiday resorts for your Here-and-Now holiday
A lot of people, who go on holiday with short notice, prefer holiday homes not too far from home. You can book a Here-and-Now holiday all over the country, as all of the chosen holiday homes in all holiday destinations of the country are listed on Here-and-Now holiday. The most popular holiday resorts are at the west coast of Jutland, but you will find wonderful resorts all over Denmark. You could e.g. go to Skagen, where you will see the Kattegat and the Skagerrak meet. Or you could hire a holiday home at the east coast of Jutland, which is more gently than the west coast, and where you can let the children play in the shallow waves while you read a good book or just relax. Also the Funen islands have their particular charm, just like the lovely holiday resorts on Sealand like in Gilleleje, Hornbæk etc. The options are multiple and wherever you wish to stay for your summer holiday, we have the right holiday home for you.
How to book your Here-and-Now holiday
You can book your Here-and-Now holiday from a Sunday in the week you want to go. You can book a Here-and-Now holiday from Sunday week 28 until Saturday week 33. You can arrive any day of the week, but you cannot book a Here-and-Now holiday over a weekend, unless the day of departure is the following Saturday. This means that you can book a Here-and-Now holiday over a weekend, if you stay the next week until Saturday. A Here-and-Now holiday can be booked within a week, that is from Sunday, for 3 to 6 days.

If you decide to take a Here-and-Now holiday between week 28 and 33, please give us a call or send an email. We would only be pleased to help you find the right holiday home for you and we are at your disposal during your holiday in a holiday home.
Offers and discounts on summer holidays and experiences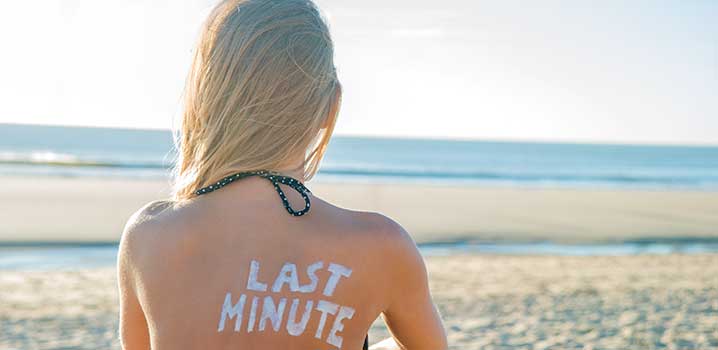 Last Minute
Go to a holiday home next Saturday and get a discount of up to 40 per cent on your holiday in a holiday home. Enjoy a spontaneous holiday with our Last Minute offer.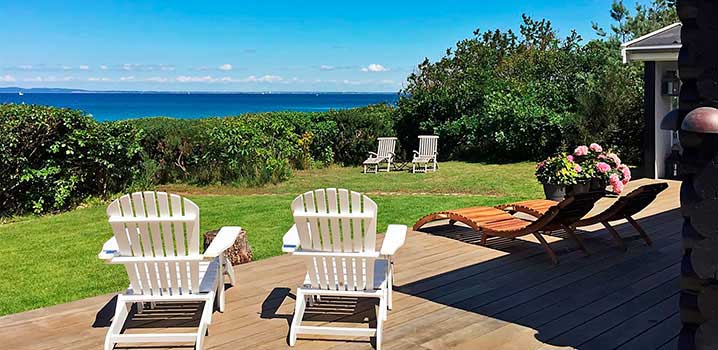 Short stay
Take a short stay in a Danish holiday home if you need a break from everyday life. A holiday home is the perfect settings for a relaxing stay.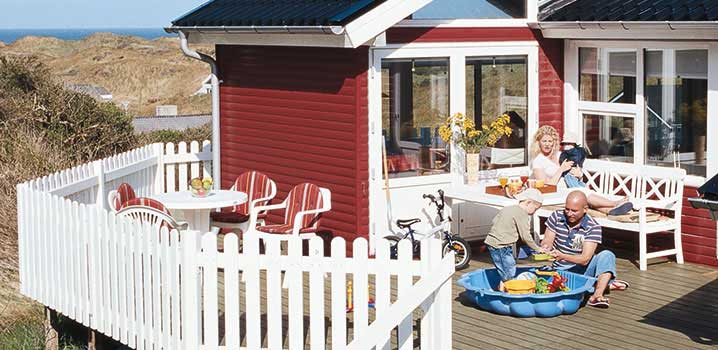 Bonus Holiday
Take a long holiday for relaxation and experiences. Book a holiday home for at least 15 days and up to 28 days with a discount and just gear down.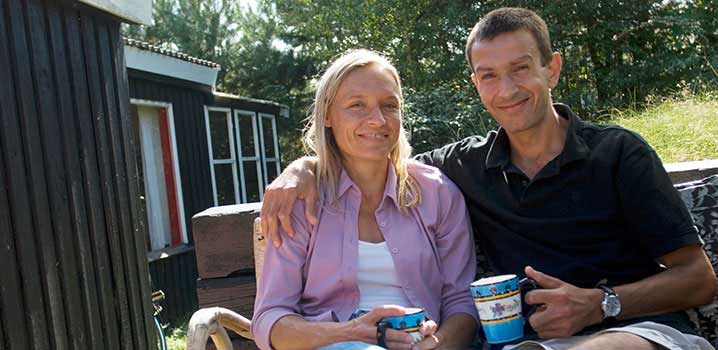 2–Person discount
If you are a couple who is going to spend your holiday in a holiday home, this is how you can save money. With a 2-person discount you will get up to 25 % discount on your holiday in a holiday home.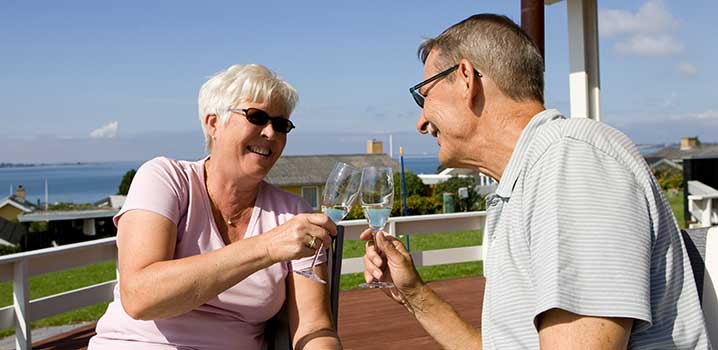 Here-and-Now Holiday
The sun is shining and you just want to go to the sea and the beach. Book a Here-and-Now holiday home and off you go for a short stay in summer Denmark.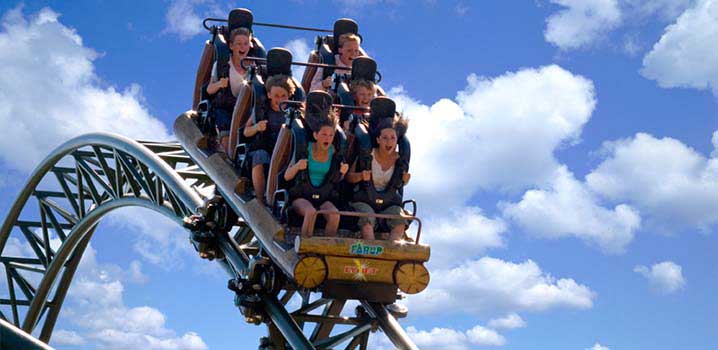 Denmark Benefits
When you rent a holiday home, you get access to the Denmark Benefits, covering a wide range of discount tickets to a lot of Danish attractions.